Our cuisine is based on the use of

certified local ingredients

of

high quality.

The project

"Warung Garden"

was born from the need to further improve the value proposition of our restaurant. A project that makes us

unique,

memorable

and

distinctive.

The realization of our garden clean, balanced with

genuine products

and

from our backyard

allows us to create dishes from seasonal vegetables.

The concept that we want to convey with the cultivation of the garden reflects our philosophy: to enhance the typical products of our

marvellous

terra.

Our service is based on the smile, customer

welcome,

education

and the

staff

professionalism.

---
in partnership with

Vivai del Sassu



keyboard_arrow_down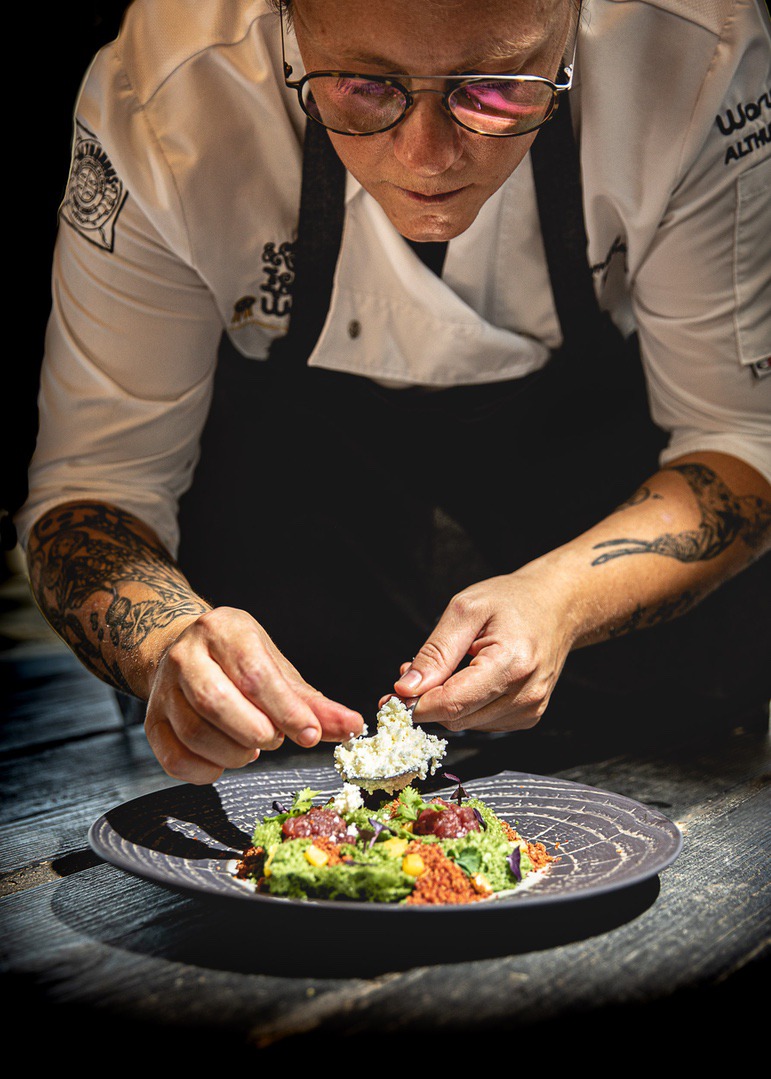 At the table

we love

to personally narrate our dishes and explain the provenance of the products.

Each company has a story, a philosophy, a mission and a vision that distinguishes it from all others.

We select the partners who are closest to the values in which we believe, and it is precisely for this that our partnership with Vivai del Sassu, a leading company in the sector with a strong attachment to tradition, in the name of innovation and sustainability, guarantees the excellent quality of our products.
In partnership with
Vivai del Sassu